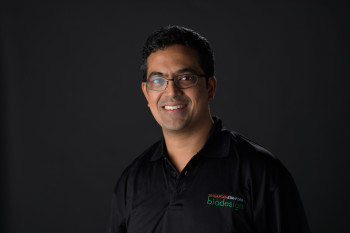 Dr. Ian Mathews is an Emergency Medicine Physician with the National University Health System (NUHS) with clinical responsibilities at both National University Hospital and Alexandra Hospital. He is also the Assistant Group Chief Technology Officer for the hospital group, focusing on data in healthcare and artificial intelligence solutions for clinical problems, as well as technological innovation and enterprise.
Besides his clinical work, Dr. Ian teaches as an Assistant Professor at the National University of Singapore (NUS), where he combines classroom academic rigour with practical bedside training. He is also a Singapore-Stanford Biodesign Fellow with experience in patient-centric medical technology, from ideation and innovation through to implementation.
Dr. Ian also has an avid interest in global health and technology's application to healthcare, particularly in emerging fields such as blockchain and artificial intelligence. Dr. Ian is a founding team member of PRIME Respi, a medical technology (MedTech) startup that focuses on chronic lung disease. He concurrently advises other MedTech startups in different fields of medicine ranging from paediatric care to prenatal monitoring. He believes that technological solutions can provide access and help reduce inequity in global healthcare delivery.