Investors, please indicate your interest through email to [email protected] or indicate your soft commitment through the link above!

Click the link below to watch SoMin's pitch and Q&A session with FundedHere!

Pitch Session

Q&A Session

Quick Pitch
SoMin leverages artificial intelligence and behavioral science to help brands and advertising agencies target, diversify and optimize their advertisements on multiple social media channels (Facebook, Instagram, Google, YouTube, TikTok)
Problem Statement
Traditional Advertising through TV and Radio advertisements have fixed pricing and no control over the audience.
Digital Advertising has up to 20x Volatile price, and with the large number of parameters to tune, it makes it very complex.
Solution
Traditional demographics explains "WHO" your buyer is, while psychographic explains "WHY" they buy.
AI Engine sets up Social Media Ads based on customers' psychographic and content preference .


Product Summary
SoMin.AI offers a SaaS solution that makes Digital Ads 30% more efficient using these 3 key features:
Long-Tail AI Ad Targeting - At the core of SoMin.AI, it can segment audiences into thousands of clusters, defining them through detailed targeting.
Real-Time Ad Optimization - To effectively handle the massive audience segments created by the AI, it simplifies tedious ad management by smart selection for setup and automated bid control.
Rapid Mass Scale Testing - To efficiently Improve Performance, using a methodical budget and inventory allocation based on creative performance.
Revenue Model - SaaS Model
Different pricing tiers depending on usage and features:
US$1,150 - $10,000 for Social Media Marketing (SMM) OR Search Engine Marketing (SEM)
US$2,300 - $25,000 for Social Media Marketing (SMM) AND Search Engine Marketing (SEM)
Customized solutions for clients
SoMin offers flexibility of 3/6/12/24 months contracts.
Traction
Trusted by more than 50+ clients, serving in 17 different geographical markets, with an average of 30% performance increase all clients.
Achieved 5.33x in revenue growth in 2020 - S$486,000

Clients include: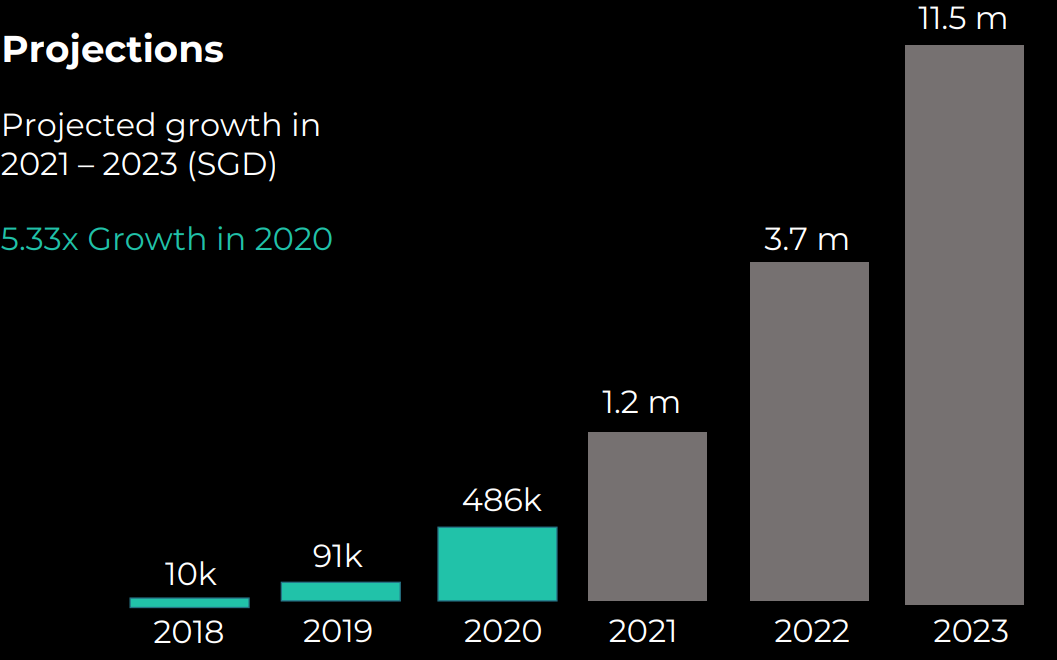 Sales Partners
10+ sales partners - leaders in marketing & Advertising


Competitive Landscape


Competitive Advantage
Easy & Effective - Proven to increase Returns on Marketing Investment and simplify process, while helping clients avoid complex integration.
Full Cycle - Holistic approach through a full-suite of solutions including targeting, automation, and influence marketing to maximize performance.
Transparent - With visible ad metrics (Conversions, CPC, ROAS...) using side-by-side test to shorten sales cycle and add stickiness of product.


Key Team Members


Fundraising Round
SoMin is raising a total of $1.5M through multiple bridge SAFE rounds before proper Series A round.
Lead Investor: OKS GROUP , invested US$500,000 through SAFE note.
Valuation Cap: US$12M
Discount: 20%
FundedHere Allocation - US$200,000 allocated to FundedHere's Investors.

Use of Funds
Funds will be allocated to further develop and optimize the platform, to scale up sales. Main areas of investment include data scientists, software engineering, and business development staff.
Success Story Case Study